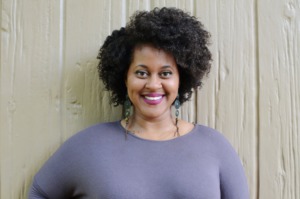 Hey there! My name is Omeaga and I am a natural native of the lowcountry! I was born and raised around the tri-county area and am a proud graduate of the top rated school district DD2. I attended Fort Dorchester High School and graduated with a Bachelor's degree in Pyschology from Winthrop University! 
After college, I continued to gain quality work experience in customer service, case management, teaching and sales! As a teacher I developed interpersonal skills, people skills, attention to detail skills and listening skills! I love serving and helping others. 
My son and I are frequent community volunteers and we really enjoy serving together! We often read all types of books, exercise, ride bikes, skate, swim and play sports together! We are also involved in several churches around the community. Everything from single parent groups, the YMCA, FiA, and educational groups! Family and community are important to me!
My goal is to be here to guide, advise and help you make the best real estate choice for you and your family! It is important to discover what you are really good at AND what you enjoy; real estate is that for me! Please contact me with any questions or concerns! I am your natural realtor here to serve you real estate a different way!
Testimonials
I was recently awed with meeting and working with, Omeaga Haynes. She assisted me with the purchase of my new home on April 27
th
, in Summerville. After the recent passing of my husband, I was accompanied with some anxiety regarding moving forward with the purchase of a home, alone. Omeaga through her actions let me know that she had my best interest at hand, up until the last hour of Closing!
I must tell you the experience was like no other Realtor/Client experience I have ever had. This was my 5
th
purchased home. Not only was Omeaga pleasant, fun, informative, patient, a great multitasker, and professional, she made us feel as though we were the only clients she was working with. She is very detailed and doesn't move forward until she's satisfied, that you're satisfied. I have told everyone that has crossed my path about the service I received through Omeaga and will continue to do so!
I look forward to Omeaga helping my daughter, Olivia, with the purchase of her future home in Summerville. My whole family loves her! She's a true asset to your company!
I had a great experience! Meeting and working with Omeaga brought my experience home, literally. I will always be grateful to her and for her. If ever the need arises to sell or buy in the future, I have Omeaga on speed dial.
Omeaga doesn't just service clients, she builds relationships.
Betty Sanders