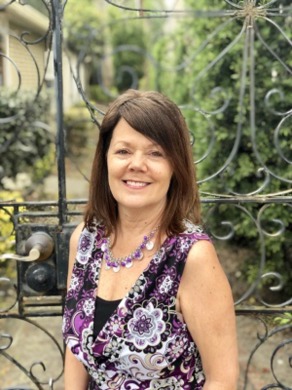 I feel blessed to have been born and raised in the Summerville area.  I love the small town feel and the big city inspiration that the Low-Country has to offer.  From Summerville to Charleston we seem to have it all.  Beautiful communities, great food, and wonderful attractions.  All of which make this area a perfect destination for travel, second homes, as well as an exciting place to live.
One of my great passions is assisting my husband (who is a license builder since 1986) in new construction, flipping, and remodeling homes.  Together we really love designing and creating new looks that make you feel comfortable and add equity to your home.
Becoming a Realtor was a natural transition for both my Husband and I.   We truly do eat and breathe real estate.   John and I believe that real estate is the best investment one can make for the future.  Whether you own rentals, love flipping, or simply want to own a home, we believe it is an investment that can change your future.
John and I are blessed to have three beautiful children, a grandson and very large family.  We love the Low-Country and would love to help you with your real estate future.  Our motto is - Shop Local, Serve local, and Live Local. 
As your Local Experts, we look forward to helping you with your real estate destination.  Give us a call, we would love to meet you and show you around the Low-Country.
Patty Hill, BIC
843-343-5901
120 N Main Street
Summerville, SC  29483
Testimonials
Patty & John Hill are, hands down the best reality team in the Summerville/Charleston market. My husband and I relocated from the upstate of South Carolina & were looking to venture off into home building. This was our first time building a home, and we were not sure where to begin. Thankfully, our mortgage consultant made the wonderful recommendation to work with Patty & John based on their years of experience and how well they knew the town. My husband and I were so blessed to find Patty & John; they helped us find the perfect Lot in the perfect neighborhood without hassle & above that helped us find our builder!! They really take the time to listen to your needs & make 100% sure those needs are met. You can genuinely feel how much they care, that's what SETS THEM APART. Their years of experience and genuine interest in helping people really takes your Home/Land buying experience to a whole new level. John and Patty are no longer JUST our Realtors, John & Patty are family now. I recommend Patty, John & the entire team of Professionals at Local Homes and Land, If you are looking to receive the highest level of Customer Service, during your home buying process!
Helen Bourdier
Patty, John and their whole team are such a great group to work with! It is the best feeling knowing how they really care for you, that you are not just another client.
We were desperate trying to find a home with not many options out there, they helped us negotiate to get the home we really wanted! I recommend them for any real estate need!!
Ashley Dunn Whatley Assistant Manager for Carter Haston
If you desire a professional, trustworthy, dependable, and dedicated realtor, then contact Patty Hill! She assisted my daughter and myself in the seeking and purchasing of our homes. I will not hesitate to contact her in the future for my real-estate needs.
Mardi Lee Luoma Rev., Licensed Professional Counselor, Licensed Addiction Counselor
Patty and John Hill are an amazing team to work with when buying a home! They helped us find our dream home. 100% recommend!
Macy Stack