FHA203k - From Heap to Home
Posted by Chris Bellinder on Friday, July 12, 2019 at 4:12 PM
By Chris Bellinder / July 12, 2019
Comment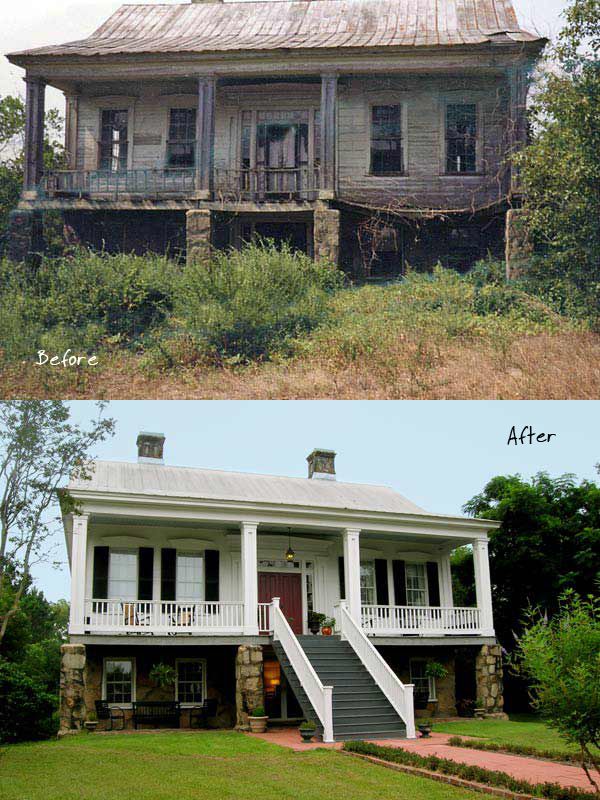 So you decided to buy a home and found the perfect one! The only problem is the home needs major repairs and you (like most people) do not have a pile of cash stowed away to complete renovations after the purchase. Great news! FHA203k is here to save the day! With this home rehabilitation product from FHA, you can finance your repairs and improvements right into the loan and complete them after closing. So what's the catch you may ask...none! The program allows for a down payment as little as 3.5% (traditional FHA) and a wide variety of homes qualify. In a tight market with low inventory, like Charleston, the 203k loan may be your best path to finding the perfect home by making that average home extraordinary.
There are some things to consider when using an FHA 203k loan. First, the total cost of renovation will determine the type of 203k loan you use. Streamlined 203k loans allow renovations up to $35,000 but they must be non-structural items. For structural repairs and amounts over $35,000, the "full" 203k loan is used and the lender assigns a Construction Consultant to help manage the project so even the most inexperienced buyer can complete this project. You also want to keep in mind 203k loans take about 60 days to close and have additional fees associated that you will want to discuss with your lender prior to entering into a purchase contract.
Here is a general summary of the best features of the FHA 203k loan:
Down payment as little as 3.5% of both the purchase price and rehab costs added together on a single-family house, FHA approved condominium, townhouse, mixed-use building or 2 to 4 unit property, with owner-occupant in the home or at least 1 unit for multifamily.
Down payment can all be a gift from relatives or someone in a close familial type relationship that lender will document as such.
When purchasing the Seller can pay up to 6% of the sale price for Buyer's closing costs and pre-paid items like the first year's homeowners insurance policy premium, etc.
Rehab dollars are added into the same 30-year loan at the same fixed interest rate.
Amount of rehab dollars is based not on what the Buyer pays for the home but rather on what the home will be worth with all the renovation completed. The buyer gets credit now for the planned rehab value when an Appraisal is done using the documents detailing the renovations or improvements to be made after the Buyer purchases the home.
203K allows the home to be mortgaged to 110% of its value. This means that FHA has an interest in 203K being used to bring back decrepit or unused properties so housing stock is renewed. The Buyer can fund a rehab more thoroughly this way.
203K builds in a 10% to 20% emergency reserve fund into each mortgage. This reserve fund is based on the rehab budget itself. The emergency funds are held back so that during construction should an unforeseen repair be required there are extra funds to cover it. If never used the mortgage is reduced by the same amount at the conclusion of rehab. In this way, the homeowner is protected from surprise costs seen in many rehab projects.
A Buyer can add in up to 6 months of house payment money into the rehab dollar portion of the mortgage. The idea here is that if the property cannot be used for up to 6 months during rehab, funds are there to pay the mortgage automatically. This saves Buyers from paying to live in their current residence – paying the rent for example, and making a mortgage payment on a property that cannot be safely lived in at the same time.
FHA 203K requires that a Buyer occupy a property for 12 months. But after that period the property can then be fully leased to tenants. Here is an opportunity for a Buyer to use a 203k to rehab a property, occupy it and then convert it to a rental investment.
FHA will allow a Buyer to have a co-signer if need be, called a non-occupant co-borrower. This is done to help a buyer afford the property and the rehab cost that is planned.
The FHA 203K lender assigns a 203K Construction Consultant to assist the borrower in determining what must be repaired and approving a reputable General Contractor to execute the work, inspect it and authorize rehab funds to be paid out to the Contractor as rehab progresses.
To see an FHA203k in action, check out my previous clients' blog on YouTube and follow along as they renew their dream farmhouse! Click here to see the Adventure of Adams Acres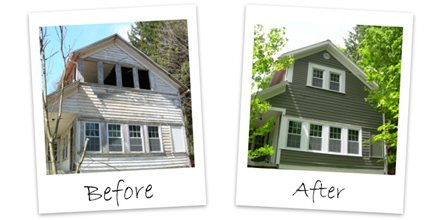 At Local Homes and Land, we have many lenders standing by that can help you get started with this process. All you have to do is CLICK HERE and we can schedule a consultation to review your needs and get you started down the path of homeownership with a renovation loan. You can have your cake and eat it too with the FHA 203k loan!